Welcome to the Tour of Novato and Community Fair, and West Marin Metric Century!
The Tour of Novato and Community Fair and West Marin Metric Century are Novato-wide celebrations of our schools, and a fundraiser to support them. If you want to participate in a great organized ride that also has a significant impact on local education, then this is the ride for you! This year's event was held on Saturday, May 2nd, in downtown Novato. Fundraising will remain open through May 31. You can see more photos, and share your own on our Tour of Novato facebook page. Also, if you participated this year, we would love to get your feedback. You can use this survey link: https://www.surveymonkey.com/r/V6RKR7N.
As always, School Fuel, a 501(c)(3) charitable organization, works very hard to ensure that we keep the overhead of this event low so that more money makes it back to the classroom. This family-centered cycling event invests 100% of its net proceeds in local classrooms. Click the link below to see an income and expense report for the 2014 event.
2014 Tour of Novato Financial Summary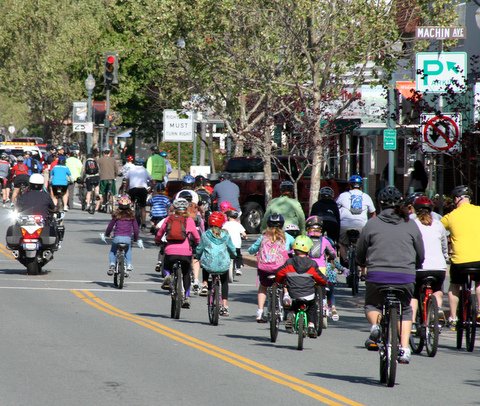 Donations Close In
You can donate until May 31
Participant Leaderboard
Jeff Moore $2,400
Mike Ikeda $2,220
Karen McCormish $2,120
Team Damazyn $1,940
Eve Cooper $1,795
Team Chyrklund $1,780
Justin Mori $1,635
Sylvia Barry $1,570
Matt Baldwin $1,542
Carol Wise $1,540
School Leaderboard
San Marin High $13,763
Novato High $11,090
Sinaloa $10,888
San Ramon $7,312
Loma Verde $6,674
Pleasant Valley $3,862
San Jose $3,242
Hamilton $2,950
Rancho $2,726
Lu Sutton $2,388
Lynwood $2,204
Good Shepherd $1,618
Novato Charter $418
School Fuel $413
Olive $409
NOVA $82
Marin Oaks High $75
Saint Isabella $10
Team Leaderboard
Team Bicycle Brüstop $1,152