Log in to your account to record your visit to this Discovery Stop.
Log In
Discovery Stop
Deer Island Open Space Preserve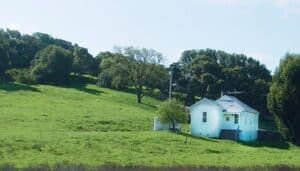 Deer Island Open Space Preserve is a 22-acre preserve located on Deer Island Lane near the Eastern end of Olive Ave.  The preserve has a popular almost 2-mile loop trail that circles the base of the small hill that was once an island in the Petaluma River Delta. For a more strenuous workout, there are a couple of connecting trails that also go up and over the hill.
The small white house pictured here is now abandoned, but was once a working farmhouse.  The nearby wetlands and oak forest attract a wide variety of birds.  This is a great place to observe ducks, ravens, egrets, herons, turkeys, woodpeckers, and swallows.  Great Horned owls can often be heard in the trees.  Keep an eye out for hawks, kestrels, kites, and vultures, often spotted surfing the air currents overhead.  Deer and coyote are sometimes seen in the area. Download a trail map from Marin County Parks and Open Space to plan your adventure.  There is small parking lot at the trail entrance on Deer Island Lane.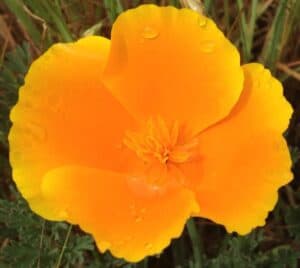 During the spring months, Deer Island is a great place for wildflower and butterfly spotting.  This iNaturalist checklist will give you an idea of some of the plant, insect, bird, reptile, amphibian and animal species you might find.
Extra Credit challenge:  Use your ears on your visit to Deer Island to see how many different kinds of birds you can hear.  Are there any you hear but don't see?  If you want to match the bird calls that you hear with a species, the Cornell University has a great website -  https://www.allaboutbirds.org/guide/search - with bird call photos and audio files to help you make a match.
If you want to walk
The loop trail around the Deer Island is relatively flat, and popular with walker and joggers.  In addition, there are some steeper trails that will take you up and over the hill.
If you want to bike
Bikes are not permitted on the Deer Island trails.
Parking considerations
Parking is available at the trail entrance on Deer Island Lane.
Dogs
Dogs are permitted to be on leash on the trails.  Dogs are not allowed off trail to protect the wildlife.