Fundraising Page
Maddie and Daddie
My fundraising Goal is $500
So far I've raised $150
I'm raising money for: Novato High (100%)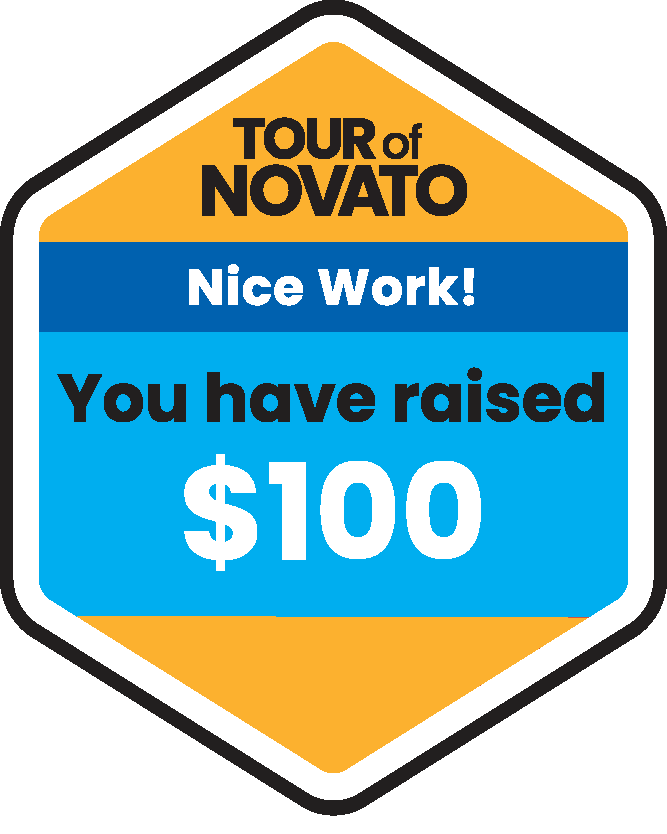 Dear Friends and Family,
This is my eleventh year riding the Tour of Novato with my dad and several of my friends.
We hope you will help us make our fundraising goal by making a donation to support us in this year's event. 100% of the money you donate will go to my school, Novato High School, where I'm a Junior.
With love and thanks,
Maddie (and Daddie)
This is my 11th year
participating in the Tour of Novato

Founding Rider
---

My Messages

February 19

The 2021 Tour of Novato is off and running (or, more accurately, riding). We plan to ride our bikes to as many as the Novato Discovery Stops as possible. We'll keep you posted on our progress. As always, thanks for your support.
---

My Supporters - Thank you for your donations!

Tomi Grote

$50 -

Wilson Family

$100 - Eleven years of riding the Tour!! Go.