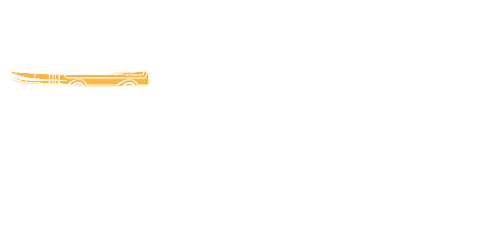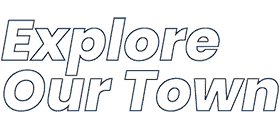 Raise money for our schools!
Explore Our Town and have fun learning more about Novato on a local adventure to our Discovery Stops.
100% of the money you raise goes to your designated NUSD school or club.  If you want to raise money for ALL the schools, choose School Fuel.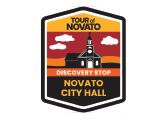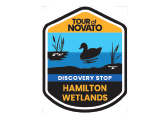 School Fuel's Tour of Novato - Explore Our Town
Explore Novato at your own pace and earn digital badges by visiting Discovery Stops all around town.
About
The Tour of Novato is an annual Novato-wide celebration of our schools, and a fundraiser to support them.  You can find out more about School Fuel at our foundation website.
Tour of Novato this year will be a series of Discovery Stops that you and your family can complete on your own timeline. Featured stops will offer fun things to see and do. As you visit each stop, scan the QR code posted at the location, or check-in from your personal fundraising page.  As you complete the stops, you will earn badges on your page to show off your progress!
Check out this video to find out more about this year's Tour.
When
Visit Discovery Stops between April 23, 2022 and May 8, 2022. Fundraising for this year's event will close at the end of the day on May 15.
We are also planning a fun Community Kick Off Event on April 23 on the lawn in front of MarinMOCA in the Hamilton neighborhood from 11 am to 2 pm.  Come pick up your T-shirt and swag bag.  Pick up free books from School Fuel for readers of all ages.  Participate in an art project with one of the artists from MarinMOCA, see student performances,  visit booths from our community partners including the police and fire department, the water district, parks and recreation, and more.  We will also be giving away prizes, free entries for all who visit the community booths.
On Saturday, May 30th, you can catch a tour of all new facilities on the Novato High Campus by showing up at 6:30 pm.  Assistant Principal and MSA Director Michelle Cortez will lead the tour for a glimpse of the new Center for Sciences and athletic fields - if interested, meet at the Center for the Arts outside lobby by 6:30. The tour will conclude in time to stay for the MSA Spring Dance Performance at 7:00 pm in the Center for the Arts. All registered Tour of Novato fundraisers will receive an email link where they can sign up for a free ticket for this wonderful show.
On Saturday, May 7 we are focused on the north side of Novato.  Come meet up with the San Marin - Novato High Mountain Bike Team at the San Andreas entrance to Mount Burdell at 9:00 am to join in a group ride on Mount Burdell.  From 10:00 - 11:00 am head over the the San Marin High School campus for an opportunity to tour the new facilities there.  There will be opportunities to see demonstrations in the science classrooms, student senior projects in progress on campus, a rock band performance outdoors, and peek into a rehearsal for the campus production of Clue!
Spread the Word
Here are some things you can do to Spread the Word about this year's Tour of Novato.