Make a Donation
San Marin Music Boosters Fundraising Page
We're raising money for San Marin Music- an all-inclusive program that welcomes every student on campus to participate in a wide array of music opportunities. We offer over 10 music classes including: jazz choir, concert choir, musical theater, productions & tech, concert band, jazz band, rock band, jazz ensemble, pit orchestra, and string orchestra. Every year we support a budget of $25,000 (or more) to assist our with these music classes and productions thereby benefitting hundreds of young aspiring musicians & performers. While San Marin High School emphasizes strong academics, our music program empowers the creativity of young artists to discover, create, thrive and perform. MANY of our music students are also in the STEM or BioTech programs, as well as taking AP classes. Please support our amazing music program in the TOUR OF NOVATO and sponsor one of our team members today!.
Our Fundraising Goal is $2,000.
We've raised $730. That's 36.5% of our goal.


We have
1
participants.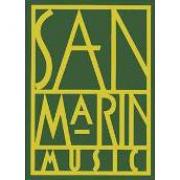 Participants Supporting San Marin Music Boosters
Select a participant to make a donation. Search for a Participant.
Donations to San Marin Music Boosters

Donor

Donation

Message

Angie, Stella, Georgia

$50.00

GO MOM!

Gasson Gang

$20.00

Go Kris! Love and appreciate you!

Maija & Bart Schaefer

$35.00

Jen Epstein

$50.00

Thank you for all you do!

Contreras Family

$25.00

Thank you for all you do!

Michelle Robertson

$15.00

Way to go, Super Woman! You have done so much for our kids over the years. We are forever grateful!

Shell & Victor

$50.00

Way to go Cuz!

Papa Lou

$100.00

Let the Music play

The Yazdi Family

$25.00

👏

The Bartholo Family

$25.00

Kris..you rock!!!

John Marshall

$50.00

Have a great ride for great music

Emily Gates

$50.00

Go Kris. Sorry I can't be there with you.

Susan & Terry Fischer

$50.00

Thanks for your amazing support of San Marin Music!

Barbara Roddie

$50.00

Thanks for raising money for SMM.

Regina Bianucci Rus

$50.00

Keep it up, Kris!

Marcelyn Smith

$10.00

Go Kris! Thanks for all you do for SMMB!

Nancy Zanardi

$30.00

MEB

$25.00

to support you, supporting us 🩷

Uriu Family

$20.00

Thank you for everything you do for our kids!