Make a Donation
Hamilton Fundraising Page
We're raising money for classroom technology and art supplies.
Our Fundraising Goal is $2,000.
We've raised $113. That's 5.6% of our goal.


We have
1
participants.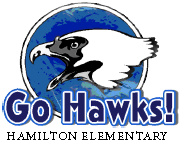 Participants Supporting Hamilton
Select a participant to make a donation. Search for a Participant.
Donations to Hamilton

Donor

Donation

Message

Laurie Finkelstein

$12.50

Always happy to support local schools, investing in our future

The Pillotons

$50.00

Happy to help, let's get this done!

The Jaeger Family

$50.00

Thank you for participating. I have a 5th and 8th grader at Hamilton.