Make a Donation
Rancho Fundraising Page
We're raising money for bringing Mindfulness to Rancho Students! Funds help further support mindfulness for all students, such as yoga opportunities and activities for our new Eagle's Nest wellness support center. With your financial support, Rancho can provide more alternative options for students' mental health, physical health, and overall well-being..
Our Fundraising Goal is $10,000.
We've raised $1,930. That's 19.3% of our goal.


We have
23
participants.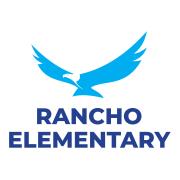 Participants Supporting Rancho
Select a participant to make a donation. Search for a Participant.
Donations to Rancho

Donor

Donation

Message

Mama Dada & Emma

$50.00

🌟So proud of your positive energy and spirit, Lukey, in supporting Rancho in all the ways you can!

Mom and Dad

$25.00

Go Kiana and Kaeli!!! We love you!

Connie taylor

$100.00

For James and Walter

Katie Wigington

$25.00

Thank you for your service to our school!

James Sims and family

$20.00

Go Rancho!

Mrs. Nam

$10.00

Go Daren and Jason! Have fun out there.

Mrs. Nam

$10.00

Yeah Vincenzo and Paolo! Enjoy exploring Novato

Mrs. Nam

$10.00

Gooooo Luke!

Mrs. Nam

$10.00

Yeah Kiana and Kaeli! 🙂

Mrs. Nam

$10.00

Way to go James and Walter!!!

Mrs. Nam

$10.00

Yahoooo Jillian and Nicholas - Have fun!

Eva, Peter and Oliver

$10.00

Go Paolo and V! See you around Novato. 🙂

Anya & Apa

$25.00

Go Oliver! Have fun! 🙂

Supriya

$20.00

Go Shilpa

Reva Rao

$25.00

All the very best Shilpa!

Vanshika Nachnani

$50.00

Shilpa we appreciate all you do for the community

Cath Nam

$10.00

Thanks for supporting Rancho Ms. Trang!

Mrs. Nam

$10.00

Yeah Oliver!!! Have fun exploring Novato!

Cath Nam

$10.00

Yahooo! Go Shilpa! Thanks for supporting Novato schools!

Maithili

$25.00

All the best and Thank you!

Alexis & Austin Law-Hing

$20.00

Go Kylie, Kayden and Colton!

Diane Gasson

$20.00

Aunt Kerry & Uncle Bob

$25.00

Great job Luke in raising money for your school

Aunt Kerry & Uncle Bob

$25.00

Wow Luke! Look at you on your at such a young age supporting your school! Great job!

Swansons

$10.00

Jessica Defreese

$20.00

Thank you for supporting Rancho!

Bob/Debbie Roper

$100.00

Go kids!!!

Jessica Defreese

$50.00

Thank you for the amazing community you've built at Rancho!

Jessica Defreese

$10.00

So happy to have you teaching at Rancho!

Jessica Defreese

$10.00

Have fun out there!

Jessica Defreese

$10.00

Have fun out there!

Jessica Defreese

$10.00

Thank you for everything you do for Rancho! The library is Jillian's favorite place.

Jessica Defreese

$10.00

Have fun out there!

Jessica Defreese

$10.00

Have fun out there!

Mom and Dad

$50.00

We're so proud of you!

Jessica Defreese

$10.00

Have fun out there!

Jessica Defreese

$10.00

Thank you for supporting Rancho!

A fan of the tour

$40.00

Have fun exploring Novato!

Jessica Defreese

$10.00

Thank you for supporting Rancho!

Jessica Defreese

$5.00

Have fun out there!

Jessica Defreese

$10.00

Thank you for supporting Rancho!

Jessica Defreese

$10.00

Thank you for supporting Rancho!

Jessica Defreese

$10.00

Thank you for supporting Rancho!

Jessica Defreese

$10.00

Have fun out there!

Grasser Family

$10.00

Grasser Family

$10.00

The Bartholo Family

$25.00

Go Mrs. Davis!

Sreekala

$20.00

Go Shilpa! Thanks for your support!

Terry Roper

$30.00

Have fun!

Susan Mathews

$25.00

Thanks for being in our Tour of Novato video. You girls are awesome!

Susan Mathews

$25.00

Thank you for being in our Tour of Novato video. You are awesome!

Cheryl Timoney

$10.00

Thanks for the support! Looks like you are having fun!

Kate Carson

$10.00

Go Rancho!

KateCarson

$10.00

Go Rancho!

Jan Derby

$500.00

You will make us proud my friend! You go girl!

Mrs. Nam

$10.00

GOOOO Camila and Alexandra!

Mrs. Nam

$10.00

Yeah Rowan! Have fun touring Novato!

Mrs. Nam

$10.00

Yahooo Belen! Have fun!

Mrs. Nam

$10.00

Sonia!!! Yahoo! Have fun out there!

Mrs. Nam

$5.00

Go Ellie Go! Have fun!

Cath Nam

$10.00

Thank you Kristen for supporting Rancho! 🙂

Cath Nam

$10.00

Yeah Kristina! Thanks for supporting Rancho

Mrs. Nam

$10.00

GOOOO Law-Hing Family! Hope you get to hike uphill! 🙂

Cath Nam

$10.00

Yeah Martha! Thanks for supporting Rancho!

Mrs. Nam

$10.00

Go Rishik Go! Have fun!!!! 🙂

Mrs. Nam

$10.00

Yeah Seth!!!! Have fun touring Novato!

Mrs. Nam

$10.00

Go Sienna Go! Have fun out there! 🙂

Elliott Fryday

$10.00

Go Rishik!

Elliott and Declan Fryday

$10.00

Great work! Go Rancho!

Elliott and Declan Fryday

$10.00

Go Rancho!

Erinn Millar

$100.00

Mathews-Gilkerson family

$25.00

Thanks for participating!

The Vuillemenot Family

$25.00