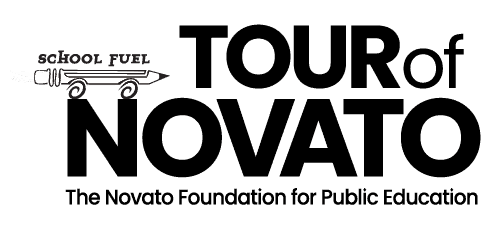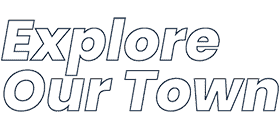 Raise money for our schools!
Explore Our Town and have fun learning more about Novato on a local adventure to our Discovery Stops.
100% of the money you raise goes to your designated NUSD school or club.  If you want to raise money for ALL the schools, choose School Fuel.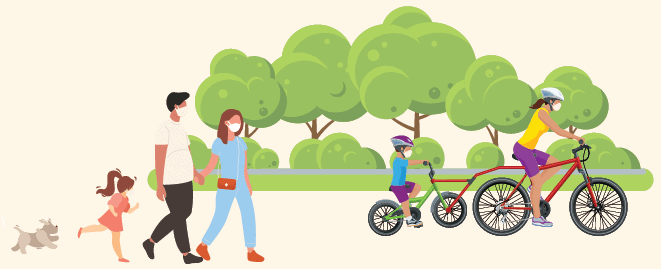 Participants Leaderboard
1. Mathews Gilkerson Family $2,105
2. David, Andres and Alejandra Chinchilla.. $2,030
3. House of Winsor $2,006
4. Shelley Vasquez $2,004
5. Chris Rosa $1,730
6. The Amador Family $1,725
7. Natalie and Natasha $1,500
8. Tehniat and Zain Cheema $1,430
9. Nick Williams $1,210
10. Susan Halstead $1,205
View all participants
Schools Leaderboard
1. Sinaloa $7,556
2. San Jose $6,088
3. San Marin High $5,298
4. Loma Verde $4,660
5. School Fuel $4,602
6. Pleasant Valley $3,937
7. Lynwood $3,778
8. San Ramon $3,212
9. Rancho $2,959
10. Olive $2,556
11. Novato High $1,998
12. Marin School of the Arts (Novato High) $1,820
13. Lu Sutton $684
14. San Marin Music Boosters (San Marin High) $375
15. NHS Class of 2021 (Novato High) $285
16. Sports Boosters Club (Novato High) $250
17. Hamilton $224
18. NHS Class of 2024 (Novato High) $212
19. NUSD Early Intervention $200
20. NUSD Special Education $18

Latest Messages
Go SINALOA Final push! Thank you to all our generous family and friends. We still have two more ...
Posted by Starn Family on May 17
I'm so close to my goal and there are only a few more days to donate. Please help me reach m...
Posted by Barbara Roddie on May 14
I raised my goal a little to see if I could beat Mike Saisi, Sinaloa's VP. 😏🚴‍♀️ ...
Posted by Tracy Walker on May 3
My final ride for #SchoolFuel #TourofNovato is complete! Short ride today of 12.6 miles, which I was...
Posted by Chris Rosa on May 2
Yayyyyy we completed all the discovery stops. Thank you for your support we appreciated...
Posted by Esparza Avila Family on May 1
Latest Donations
$50 donated by David Weaver for David Weaver
$20 donated by Jeanie Olian for Barbara Roddie
$40 donated by Shena for Hall Family
$100 donated by Josue G for David, Andres and Alejandra Chinchilla..
$40 donated by Barbara Rowe for David, Andres and Alejandra Chinchilla..
$40 donated by Barbara Rowe for David, Andres and Alejandra Chinchilla..
For 2021 we've created a self-paced adventure with a variety of fun challenges.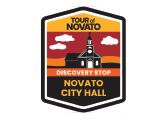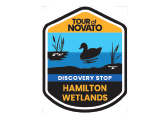 School Fuel's Tour of Novato - Explore Our Town
Explore Novato at your own pace and earn digital badges by visiting Discovery Stops all around town.
About
The Tour of Novato is an annual Novato-wide celebration of our schools, and a fundraiser to support them.  You can find out more about School Fuel at our foundation website.
This year, we have redesigned the event with public health considerations and COVID-19 in mind. Instead of a one-day gathering, the Tour of Novato this year will be a series of Discovery Stops and challenges that you and your family can complete on your own timeline. As you visit each stop, scan the QR code posted at the location, or check-in from your personal fundraising page.  As you complete the stops, you will earn badges on your page to show off your progress!  Watch this year's video to learn more.
When
Visit Discovery Stops between April 1, 2021 and May 1, 2021. We will have weekly extra credit challenges though the end of fundraising.  Fundraising for this year's event will close at the end of the day on May 20.
Tour of Novato Honor Roll
Congratulations to these participants who have checked in at all 16 Discovery Stops!
Team Sangster
Lukey Karl & Family
Starn Family
Julie Spaan
The Fillingers
House of Winsor
Cheriann Reed
John & Dana Marshall
Sims Family
Mathews Gilkerson Family
Barbara Roddie
The Defreese Perri Family
Cash Campbell
Joe Silvestri
Edie Ainsworth
Kairi Leyland
Karen Leech
Esparza Avila Family
Chris Rosa
Rachel Ojeda
McNear Family
Diane Elsmore