Make a Donation
Rancho Fundraising Page
We're raising money for bringing the Arts to Rancho Students! Funds support arts learning for all students at Rancho. Arts education promotes creativity, social emotional development, and improves student engagement. With your financial support, Rancho can provide opportunities with Youth in Arts, Arts Attacks, school mural projects, guest artists/assemblies, family art nights, and more for the entire school community..
Our Fundraising Goal is $10,000.
We've raised $3,109. That's 31.1% of our goal.


We have
27
participants.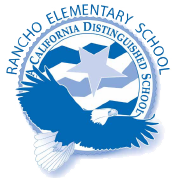 Participants Supporting Rancho
Select a participant to make a donation. Search for a Participant.
Donations to Rancho

Donor

Donation

Message

Anonymous

$35.00

Mrs. Nam

$7.00

Gooooo Ellie!

Mrs. Nam

$10.00

Yeah Paolo! Go Vincenzo!

Mrs. Nam

$10.00

Way to go James!

Mrs. Nam

$10.00

Go Jillian and Nicholas! 🙂

Grandma and Grandpa

$100.00

Enjoy the tour!

Family

$125.00

Mrs. Nam

$10.00

Yahoo Kairi! Go get 'em!

Mrs. Nam

$10.00

Go Oliver Go! 🙂

Mrs. Nam

$10.00

Way to go Rishik! Hope to see you out there!

Mrs. Nam

$5.00

Yeah Will! Have fun out there!

anonymous

$20.00

Go Rancho! Go Giampaoli's!

Susan Jones

$25.00

Once an Eagle, always an Eagle...HUZZAH!

Sam and Elinda

$50.00

Rancho Rocks ❤️

Mrs. Nam

$5.00

Go Oliver!!!! Have fun out there!

Carson family

$100.00

Mrs. Nam

$10.00

Yeah Keali!!! Go Kiana! 🙂

Mrs. Nam

$10.00

Go Jack Go!!! Have fun. 🙂

Connie Taylor

$100.00

Go Bruckners

Oliver & Grant

$100.00

Go Rancho!

Larry & Bettie Gray

$50.00

Mummu & PopPop

$50.00

Go Eagles!

Brian Fernandez

$100.00

Let's go Rancho!

Judy & Jim Bruckner

$100.00

Jeremy Resus

$100.00

Go Rancho!

Amelia Strader

$50.00

Go Rancho!

Mrs. Nam

$7.00

YAHOO! Go Samantha, William & Charlie!

Mrs. Nam

$10.00

YEAH James and Walter! Have fun!

Mrs. Nam

$10.00

Gooooo Sienna! Have fun!

Mrs. Nam

$10.00

YEAH Oliver! Enjoy exploring Novato!

Mrs. Nam

$10.00

Go Emma Go! Have fun!

Tracy H.

$5.00

The Defreese Perri Family

$25.00

Go Rancho!

Mommy and Daddy

$100.00

Go Jillian and Nicholas! We love you!

The Defreese Perri Family

$10.00

Go Rancho!

Jillian and Nicholas

$10.00

Go Kairi!

The Defreese Perri Family

$10.00

Go Rancho!

The Defreese Perri Family

$10.00

Go Rancho!

The Defreese Perri Family

$10.00

Go Rancho!

The Defreese Perri Family

$5.00

Go Rancho!

The Malnai Gaborjak Family

$10.00

Go Rancho Eagles!

The Gasson Girls

$10.00

Shannon

$100.00

Jeni Sims

$45.00

Hi James! This is for your school! Love, Gramma

Christine Yick

$10.00

What a fun fundraiser!

Mom & Dad

$20.00

Go Kiana and Kaeli! We love Rancho!

Auntie Francie

$20.00

Hip Hip Hooray for the Paradise Sisters! xoxo

Ana Coholan

$25.00

Xoxo! Go Rancho!

Montalvo Avila Fam.

$50.00

Yay! Go Fam Esparza Avila!!!

Grandpa Art

$50.00

Go Kiana and Kaeli!

Pitiz Avila

$40.00

Mama Dada & Emmy

$30.00

We love you, Lukey! Go Rancho💚

Uncle Carl & Auntie Lexi

$20.00

We love you Lukey!

Cousins Jackson, Mabel and Sophie

$20.00

We love you, Luke❣️ Go Eagles 🦅

Aunt Kerry & Uncle Bob

$25.00

Keep pedaling Luke ❤️

Cousins Mia, Noah and Julian

$20.00

Go-Lukey-Go! 🚴‍♂️

Cousins Ryan, Kayla & Ashley

$20.00

We love you, Lukey! 💙

Lupita

$50.00

Andres Goulding

$30.00

💗💪🏽💗

Mrs. Nam

$10.00

Go Riley!!! Have fun touring Novato.

Mrs. Nam

$10.00

Yeah Leo, Dante, and Marianna! Have fun!

Mrs. Nam

$10.00

Go Luke Go!!!!

Mrs. Nam

$10.00

Yahoo Nico! See you out there! 🙂

Grandma Sylvia

$100.00

Go Riley!

Mathews Gilkersons

$35.00

Go Ericksen Family!! Thanks for leading the Rancho charge.

Auntie Katie

$20.00

Great job Paradise sisters!

The Hartjes

$25.00

Don't stop believing!

Jean and Pat

$10.00

Keep up the good work.

Dryden Capital Inc.

$50.00

Linda O'Connor

$28.00

Nan is proud of you all!

Luke's friend

$1.00

🦅

Lukeys friends

$1.00

Yeah!

Luke's friend

$1.00

🚴🏻‍♂️

Jillian and Nicholas

$4.00

Yay! We're so glad you moved to our street and can't wait to see you at Rancho next year!

Peter & Diane

$28.00

Happy to help!!

Hession Family

$7.50

Have fun!!

Gretchen tara

$10.50

For the twins!

Teri

$17.50

Right up my alley! Keep your creative juices flowing!!

Jeanne Smith

$25.00

Happy to Donate!

Miles & George

$10.00

Grandma

$10.00

Heather & Viktor

$50.00

Go Rancho and and SJM!

Alyse

$20.00

Dan, Betty & Harry

$4.00

Anyra Papsys

$50.00

Go Heather! (And Svea and Oliver!)

Anonymus

$15.00

Go Rishik

anonymous

$15.00

Go Rishik

Grandma Dorie

$50.00

Yay, Niccolo

Emily Larsen

$45.00

Go Paradise Sisters!

Maceda Avila Family!!

$40.00

Wohooo!!!

O'Connor Family

$25.00

Great work guys!! 👏👏

Sims Family

$10.00

Congrats on visiting all of the discovery stops!

Sims Family

$10.00

Hooray for Rancho!

Cory Strader

$40.00

Go Rancho!!!

Angela Bailey

$12.50

Way to go! 🙂

Fullerton/Parson Family

$25.00

Yay!!!

Hood Thomas Architects

$75.00

Aunt Sheila

$20.00

Well done Sims family!

Rachel Tallant

$50.00

EJ Interior Design

$50.00

Go team Nelson!

Mencarelli Family

$50.00

Go Rancho Eagles! Thank you Mrs. Nam for helping Rancho:)