Make a Donation
San Marin Music Boosters Fundraising Page
We're raising money for the music program at San Marin High School. Our music classes include: jazz choir, concert choir, Musical Theater productions and tech, along with concert band, jazz band, Advanced Jazz Band and Strings. Every year we support a budget of $12,000 or more to pay for clinicians that assist our 1.2 teachers with these music classes and productions. This past year with virtual learning, it's been more important than ever to have access to clinicians to assist as many students as possible..
Our Fundraising Goal is $1,000.
We've raised $375. That's 37.5% of our goal.


We have
2
participants.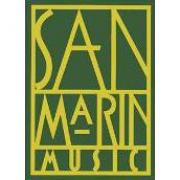 Participants Supporting San Marin Music Boosters
Select a participant to make a donation. Search for a Participant.
Donations to San Marin Music Boosters

Donor

Donation

Message

Rishann Clermont

$25.00

Katie Hughes

$20.00

Betsy Viau

$12.50

Go Heather Go!

DeDominic Family

$12.50

Thank you for all you do!

Covert Family

$12.50

Thanks for all you do!

Family Friend

$50.00

Rock that bike.......

The Sullivans

$12.50

Go, Heather, go!

Bart & Maija Schaefer

$25.00

Leslie Williams

$15.00

Emily Gates

$100.00

Thanks so much for your support!

Donna Bousquet

$90.00

Go Heather go! I love supporting Novato schools!!