Make a Donation
Sinaloa Fundraising Page
We're raising money for locker updates and water bottle filling stations. If we raise $7000 we can buy a whole set of lockers for a grade. Let's finally get lockers for all the kids!.
Our Fundraising Goal is $7,000.
We've raised $7,556. That's 107.9% of our goal.

We have
28
participants.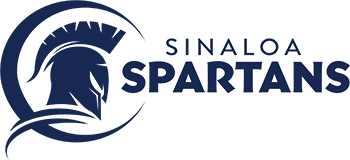 Participants Supporting Sinaloa
Select a participant to make a donation. Search for a Participant.
Donations to Sinaloa

Donor

Donation

Message

Anonymous

$7.50

Have fun!

Jim McAlpine

$50.00

Ride to Live. Live to Ride...

Margo Zatkovich

$25.00

Go Mc Girls!!

Kristin Malloy

$5.00

Go girls!

David Parfit

$20.00

Nana

$50.00

Auntie P

$25.00

Keep on riding girls🚴‍♀️

Family

$100.00

Our School Needs Resources!

Uncle Dean

$25.00

rock and roll

Yaya & Pop

$50.00

Pedal Power McAlpine Girls!!!

Mom and Dad

$30.00

Grandma and Grandpa

$60.00

Ali & Steve

$30.00

Grandma & Grandpa Field

$120.00

With Love and good luck!

Mary P

$25.00

#1 supporter

Joanne Golden

$25.00

I'm happy to support your virtual ride.

John Schembri

$50.00

Hope this helps, Mike

Rachel

$50.00

Chelsea

$75.00

Chelsea

Alanna

$40.00

Erica

$20.00

I've known Sue since I was 5. She's the best teacher and the best person.

Madi

$25.00

Thank you for everything you do Sue!

Michael Scanlon

$50.00

Go Susan!

Nate Mandelbrot

$25.00

Leanna Yee

$20.00

Have a great ride!

McNear Family

$20.00

Thanks for doing the Tour. Have fun!

Nancy O'Hara

$25.00

Go Mrs.

Anonymous

$12.00

Have fun!

McNear Family

$20.00

Thanks for doing the Tour. Have fun!

McNear Family

$20.00

Thanks for doing the Tour for 10 years! Have fun!

The Sargent Family

$25.00

Thanks for all you do!

Elizabeth Sleath

$50.00

The Bartholo Family

$12.50

Go Osborns!!!

The Bartholo Family

$20.00

Go Sargents!!

The Bartholo Family

$12.50

Go Takahashis!!

The Bartholo Family

$25.00

Go Swansons!!!

The Bartholo Family

$25.00

Go Gurrolas!!

The Bartholo Family

$25.00

Go Mr Saisi!!!

The Bartholo Family

$25.00

Go Starns!!!

The Bartholo Family

$25.00

Go Ms Halstead!!!

Hien Scozzafava

$20.00

Have fun!

Starn Barn II

$100.00

Woo Hoo! We got this!

Halverson Family

$50.00

Way to go Starn Family!

Bob &MaryAnn Saisi

$100.00

Good luck. Hope you reach your goal>

The Janiak Family

$50.00

Max Figgy

$100.00

Paka & Bruce

$50.00

You got this! Your a charming family!

Alicia

$25.00

Papa Lou & Gam Gam

$50.00

Way to Go TEAM STARN!

Linde

$25.00

Davenport Family

$25.00

Anonymous

$10.00

Have fun!!!

Faithe

$25.00

Go, Mrs. Halstead!!!! Thank you for your hard work!!!

Zack & Kyle Farbstein

$25.00

Thanks for all you do!

#FillingersLOVEtoRIDE

$2.50

Tubular Takahashi's!!

#FillingersLOVEtoRIDE

$4.00

Go Sargent Family!

#FillingersLOVEtoRIDE

$2.50

Have Fun!!!

#FillingersLOVEtoRIDE

$2.50

Go Osborns!!

#FillingersLOVEtoRIDE

$5.00

Yay! Swanson Family!

#FillingersLOVEtoRIDE

$5.00

Rock it Starns!!!

Jane Sanctuary

$15.00

Go Sinaloa! Have a great time!

Jane Sanctuary

$4.50

Go team McNear!

Fans of I and N

$20.00

We love you! Enjoy the ride.

Buck

$90.00

Go Amador Family!

More fans

$15.00

Hi, we hope you have fun!

Clyde, Zach & Shiloh

$25.00

GO Family!

The Bartholo Family

$25.00

The Fillingers Rock!!!

Weiss Younkin Family

$25.00

Weiss Younkin Family

$12.50

Skinner/Connolly

$25.00

Thanks for all your efforts to help our kids!

Skinner/Connolly

$15.00

Thank you for doing this! Happy touring!

Ms. House of Winsor

$75.00

Keep Calm and Pedal on!

Stephen Saisi

$50.00

Grandpa Winsor

$75.00

Go for it House of Winsor!

LuvEgg

$6.00

Ride on!

Nana & Papa Egg

$150.00

Ride on!

Auntie Lesters/ #1 Daughter

$6.30

Ride with it!

Amy Smith

$25.00

Great job!

Paul L

$25.00

Sue Pollock

$50.00

Thanks for riding for Sinaloa again.

Sue Pollock

$15.00

Go Amadors!

Shelley and Gigi Vasquez

$40.00

Thanks for all your help over the years. You are an incredible teacher!

The Defreese Perri Family

$10.00

Have fun out there!

The Defreese Perri Family

$6.00

Have fun out there!

McNear Family

$20.00

Thanks for doing the Tour. Have fun!

Elizabeth Sleath

$30.00

The Gasson Girls

$10.00

The Gasson Girls

$10.00

The Gasson Girls

$6.00

The Gasson Girls

$3.00

The Gasson Girls

$6.00

The Gasson Girls

$20.00

The Gasson Girls

$10.00

The Gasson Girls

$10.00

The Gasson Girls

$6.00

Irene Meehan

$6.00

Go Team Winsor 😎

Olivia Ru

$6.00

Chloe

$25.00

Wells Fargo

$195.00

The Pecks

$22.50

Go team Amador

Mathews Gilkersons

$15.00

Thanks for all you are doing to make this year's Tour happen! You all rock!

Lauren Coyne

$40.00

The Swanson Family

$20.00

Go Mike!

The Swanson Family

$20.00

Go Susan!

The Swanson Family

$6.00

Thanks for working with School Fuel!

The Swanson Family

$20.00

Go Gurrolas!

The Swanson Family

$10.00

Go Fillingers!

Alfred Joseph Pucci

$50.00

Education is the key to success.

DeDominic Family

$60.00

Thank you for all you do!

Michele Spremich

$15.00

Kate Wagers

$50.00

The Smith Family

$25.00

Go Mike Go!

The Smith Family

$25.00

Thanks for riding Ms. Werner!

The Smith Family

$12.00

Go Declan! Thanks for riding for Sinaloa!

The Smith Family

$30.00

Go Dorreen Go! Thanks for riding for Sinaloa!

John Winsor

$15.00

The House Wins

Frenklakh

$7.50

Go Winsor!

Nancy Zanardi

$15.00

Good Luck👍

G&G

$12.00

Raise it higher!

Kitty Noonan

$12.00

Go House of Winsor!🚴🏻‍♀️

Baraban Family

$5.00

Yay, Takahashi Fam!

Zack and Kyle Farbstein

$25.00

Thank you for all you do!

Aldridge Family

$25.00

Thank you!

Nathan Beaudette

$25.00

Thank you Mrs. H!! We know you're giving it 110% 😉

Team Takahashi

$10.00

Thank you for always supporting our schools!

Team Takahashi

$5.00

Thanks for being awesome!

Team Takahashi

$10.00

The Fillinger FIVE are awesome!

Team Takahashi

$5.00

Go Uriu Family!

Chinapen family

$50.00

Keaondray ross

$50.00

Ashlie & Keaondray Ross

$50.00

Thank you for everything you do for sinaloa middle school

Swanson House

$10.00

Thank you for raising money for Sinaloa!

Swanson House

$10.00

Thank you for raising money for Sinaloa!

Swanson House

$10.00

Thank you for raising money for Sinaloa!

Swanson House

$10.00

Thank you for raising money for Sinaloa!

Swanson House

$10.00

Thank you for raising money for Sinaloa!

The Green Family

$25.00

Go Fillinger's!

The Green Family

$25.00

Go Starn Barn!

Blaire Chaput

$100.00

Go Mr. Saisi, Go!

Emily atkinson

$25.00

The Bartholo Family

$25.00

Go Mr. Wallace!! Thanks for all your leadership!

Jackie Brownfield

$20.00

Great Idea!!!

Girtler's family

$100.00

Thank you!

Vanessa Reyes

$25.00

Go Sinaloa!

April & Scott Barrett

$20.00

From 2 alumni- good luck!

Sargent Family

$25.00

Thank you for all you do!

Sargent Family

$25.00

Thank you for all you do!

Georgia Birthday Shout-out

$25.00

Happy 12th Sweet G!

Angie

$25.00

Keep Exploring Family!

Starn Family

$10.00

Thank you awesome Swanson Family!

Jeff & Cara Peck

$50.00

Thank you for riding!

Jeff & Cara Peck

$25.00

Thank you for riding!

Jeff & Cara Peck

$50.00

Thank you for riding!

The Bayer Family

$25.00

Thank you for riding!

Kate Ferini

$32.00

I'm donating $1 for every year that's passed since I got my first locker @ Sinaloa. Time to update!

Karin

$30.00

Keep up the great work

Joe Amadea

$50.00

Sinaloa Alumni, who used the same lockers in the 90s 🙂

Swanson House

$20.00

Those lockers definitely need some help.

Jan Jensen

$50.00

Ride On!

Joanne Golden

$25.00

I'm happy to support you towards your goal. Have fun!

Uriu Family

$20.00

Thank you for taking such good care of your school and our kids!

Uriu Family

$10.00

Go Sinaloa!

Uriu Family

$5.00

Go Team Takahashi!

Singleton Family

$50.00

You got this Jeff!

Farbstein Family

$25.00

Thank you!!'

House of Winsor

$120.00

Garage Sale Proceeds!!!

Max

$50.00

Have fun out there

Elizabeth Stanley

$25.00

Conley

$30.00

Kurt Steddin

$20.00

Thanks for riding!

Julia Owens

$20.00

Go Mrs. Tubach!

Walker Family

$50.00

Thank you for all you do!

Connor Peterson

$20.00

McNear Family

$20.00

Thanks for all you do! Have fun!

The Fewell Family

$50.00

Go Mrs Tubach!!

Davenport Family

$25.00

Hey! We're rooting for you!! (Also Ms. Halstead 😜)

Davenport Family

$20.00

Go Team Fillenger!!

Sarah Rawles

$50.00

Contreras Family

$20.00

Go Fillingers!

Contreras Family

$20.00

Go Starns!

Contreras Family

$20.00

Go Mr. Saisi!

Contreras Family

$20.00

Go Mr. Wallace!

Contreras Family

$10.00

Go Osborns!

Contreras Family

$16.00

Go Sargent Family!

The Sylvesters

$50.00

Go Jeff! Yes on new lockers!!

Econo-Seelhoff family

$100.00

Def. Need lockers! Thank you!

#FILLINGER5

$10.00

GO MRS. TUBACH!

Luke Saysette

$50.00

The Osborn Family

$20.00

Go Mr. Wallace!

Beales Family

$10.00

Thanks for all you do for Sinaloa and the students!

Cook Family

$25.00

Thank you for all you do for the students!

Cook Family

$25.00

Thank you for all you do for the students!

Cook Family

$100.00

Thank you for all you do for the students!

Sanctuary Family

$20.00

Thank you! Have fun!

The Fillingers

$10.00

Go Mr. Wallace!

Big Egg

$97.20

More like House of Winsor and a bunch of eggs! Go!

Gregory Kitchens

$35.00

Keep it going!

Tracy Walker

$15.00

WooHoo, Fillingers!

Rich and Claire Dean

$30.00

Go Tanis!!!

Gabe Casanovas

$50.00

Keep up the good work!

Valerie

$25.00

Have fun Mr Wallace!

Aimee Ransel

$35.00

Go Tracy!

Dylan & Maddie Cain

$100.00

Go team Wallace!

Jane and Harold

$50.00

The Fillingers

$10.00

Go Mr. Saisi

The Fillingers

$17.50

Go Mrs. Walker and Family!!

The Fillingers

$3.00

Go McNear Family!

Tracy Walker

$2.50

Way to Go, MIA!

Tracy Walker

$5.00

Way to go, BELLA!

Ru Family

$5.00

Go! Uriu Family!

Ru Family

$15.00

Go! Swansons!!

Jim, Mia & Farrah McAlpine

$14.00

Thanks Mrs Walker!!!!!!! We appreciate you 🙂

Nancy Walker

$140.00

Go Sinaloa and Miss Walker

Susan Morgan

$12.00

The Rosa Family

$2.50

Thanks for your support! Have a great ride!

McNear Family

$14.00

Thanks for all you do! Have fun!

Sargent Family

$25.00

Thanks for all you do!

Kyle Farbstein

$14.00

Good luck!

Shyrill Fortez

$35.00

Go Sinaloa!

Wells Family

$25.00

Thank you

Wells Family

$20.00

Go Fillingers!

Sargent Family

$17.50

Thanks for all you do!

D'Angelica Family

$14.00

Nate Mandelbrot

$14.00

Jenny Brolly

$50.00

Kayla Allen

$20.00

Kayla Allen

$20.00

Bartley Family

$70.00

Good Luck Mrs Walker!

Susan Halstead

$100.00

Yay Me!

Brooke Glineur

$14.00

Way to go Mrs. Walker!

Moxie Jacobs

$15.00

Go Bella!

Joseph Knecht

$35.00

The Tanko Family

$12.50

Go for it!

Little Egg

$0.60

Having a blast!

Middle Egg

$0.60

Yay! Let's do this!!

Mini Big Egg

$0.60

Been doing this for years...go us!

Gary Melenyzer

$30.00

Maddie Cain

$14.00

Best of luck Mrs. Walker!

Golan Family

$17.50

You can do it!

Pizza Night crew

$30.00

Go OG Erin!

Kathryn Hansen

$15.00

Hope you enjoyed the Discovery Spots

Tenesa Vuillemenot

$25.00

Tenesa Vuillemenot

$25.00

Tenesa Vuillemenot

$25.00

Tenesa Vuillemenot

$25.00

Tenesa Vuillemenot

$25.00

Wells Fargo

$195.00